Every love story deserves a decent show on the one day of the year which symbolizes love and affection. Your love is worth sharing and the best way to express your feelings to the world and to your partner is to do some Valentine's Day decorating in your house. You do not want to be cheesy on your journey of carrying your love to your home décor, but you also do not want to play down on your desires and love scenes.
 DIY – More Like LIY, 'Love It Yourself!'
Whatever you do, nothing tops your cuddling love for your home more than a DIY handmade décor piece. With these DIY ideas listed here, which are easily accessible, whether it is with your children or your loved one, you can prepare for Valentine's day while keeping the pennies in your pocket.
Valentine Card Displays
This might be the most straightforward technique to turn your house into a pouring love fountain.
Stop by at your local stationery shop if you do not have the materials needed at home and catch an eye for the style which suits you best. Buy some cardboard with markers and show your mastery!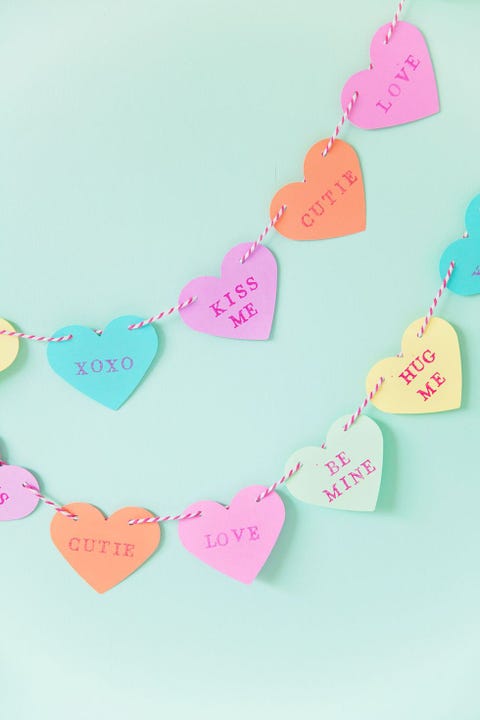 Are you the ones that think it must be someone's birthday to summon the law of surprise? Just like the card display; grabbing a scissor, paper, color pencils and your brimming love, crafting a wall writing with your favorite colors and styles creates the party-on effect inside your home.
Spread the Culture of Love to Your Neighbors…
In today's world monotony and loneliness are two of the most exceeding problems humans are facing. People tend to forget how love can be the key that can always keep us together… But not you! Spread the love culture to everyone passing by your house and let them know that your place is the home of pure love. Just like the previous tips, put in your creative skills, and craft yourself window stickers that will reach out to all lonely hearts out there…
Love is better handled with a candle!
Candles have been the symbol of love related events for many years. The dim light and the aroma that candles provide, is truly what you need for a better Valentine's day decor.
Step up your game by surrounding your mesmerizing candles with dried roses, branches or leaves to give it a more natural feel.
Helium, nothing rises your love higher!
What can scream party mode better than balloons? Picking red colored balloons with hearts and roses can complete your Valentine's day decor like the last piece of the puzzle!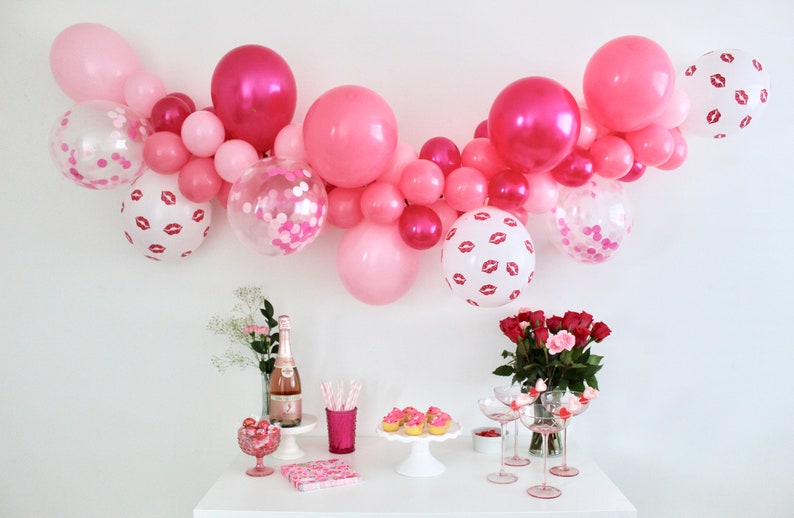 Deciding if the balloons will sit on the floor or hang on the wall is completely up to your choice of design. Summon your artistic instincts and you are fine to go!
Furniture Should Last Long, Love Lasts Even Longer!
When is changing things up and stepping up your decor game done better than this time of the year? Choosing pieces that hold onto their meaning throughout the whole year rather than just the Valentine's Day is crucial. For your furniture to be practical and convenient even when Valentine's Day is over, red tones should lead you on your journey. We listed astonishing furnishings that keep the love whiff every day of the year.
Get comfortable on love!
Cushions, chairs and pillows are all parts of our daily life. Featuring the love theme with these furniture ideas that we selected for you can notably transform your room into a Valentine's Day theme park. Additionally, these items stay valid throughout the year plus they spread the love vibe to everyone visiting your home.
Kapelle Bright Red Pillow Cover
Price Starts at $25.73
Soft pillow heads including bright red color tones will maintain the passion in the room…
Price Starts at $17.49
Love's and roses! Beautiful flower patterns filled with romantic colors will speed up your heart rate every time you lean your head on it.
Love serves its purpose only with great taste!
It is not an unforgettable Valentine's dinner without elegant tablecloths and dinner table components.
With red being the color of love and the color that increases appetite, choosing brighter reds accompanied by accent colors will give you the refined table decor you always admired watching on TV or in magazines.