Have you ever found yourself overwhelmed or suffocated by the numerous flooring options, given the alienation of this topic among other home design related ones? The flooring is what takes action in your home's spirit and it is the predominant section of your home, covering nearly fifty percent overall. From dirty shoe piles in the entryway to the muddy paws scampering through the hallway, furthermore the chair legs scraping around your dining room…
The floors of your home endure significant injustice and deserve good attention.
If you are wondering which floorings might suit your specific room at home, keep reading. Today's topic is what to keep in mind while choosing flooring for your rooms.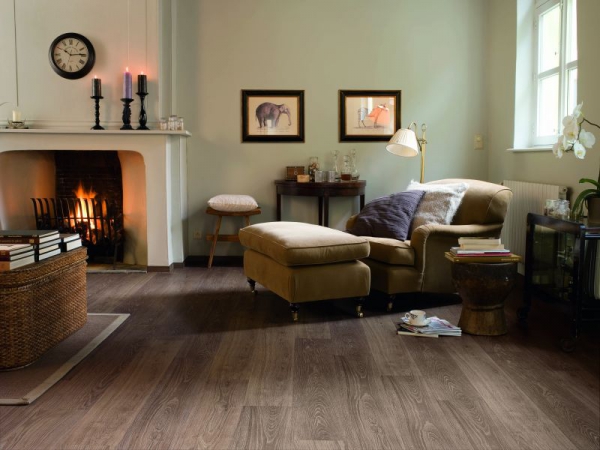 Children of Wonderland…
Kids are high-strung and they deserve an area suited for playing freely and safely. Going for something softening the underfoot to enable kids sit and play is genuinely important for their health and comfort. The options vary among tightly woven loop to cut area rugs or to wall-to-wall carpets. We suggest going for an easy-to-clean fiber like polypropylene or nylon pick. Aside from its soft personality which keeps the knees safe, it is also convenient in relation to hygiene and daily care.
The Bedroom.
The average person oversees the importance of bedroom flooring. He/she tends to put a lot of stock into hardwood flooring throughout the house due to lack of awareness of the reality that hardwood flooring will not be the comfiest on bare feet. When you wake up and take your first steps into the day, you do not want to be discouraged and physically irritated by the stiffness of the floor beneath your feet.
If you took the brave step towards redecorating your bedroom floors, the initial step to take should be filling the room's floor with a soft material.  Let us say that you lamentably have hardwood flooring and lack the time or the budget to re-do, you still can create a cozy vibe. A silk-and-wool or shag rug over hardwood flooring in your bedroom will serve your luxurious desires just fine.
The Kitchen.
You would want the kitchen to be trendy and diverse in style. Light and dark woods blend well with the kitchen area. Just like a natural fire, you can give a touch of natural wood to your kitchen floors with cork flooring and vinyl design. This type of choosing is also crucial for durability since this room is the most frequently spanked sole.
The Zootopia.
Homes with pets generally have similar problems and concerns. An overall solution to these is decent and convenient flooring. For durability, bamboo flooring or tiles hold up well against possible pet specks. We see area rugs as a must have, which serves by covering your floor and reducing pet hair and stains. Also, there are many stain-resistant carpets which avoid your pets' claws damaging the surface. Do not be mindless about your color judgment since coordinating your rug colors with your pet's fur tones will camouflage most smirch laying around.
The Hallway.
The hallway of your home is the busiest area. A lot of traffic is located throughout the day because of people passing by with dirty shoes or animals hopping here and there. This leaves out only one choice for you which is hard wearing floor that can help keep your hallway appear clean for visitors and sturdy for the years to come.
Tiles are another alternative but have the possibility to cause chills under-foot which can be however, prevented by laying down a warm rug or runner.